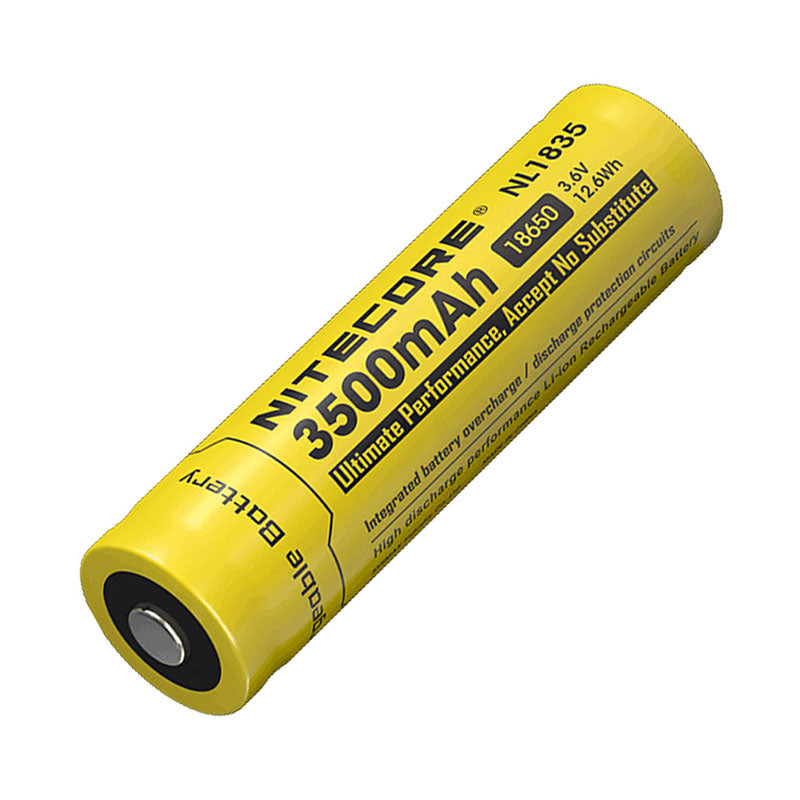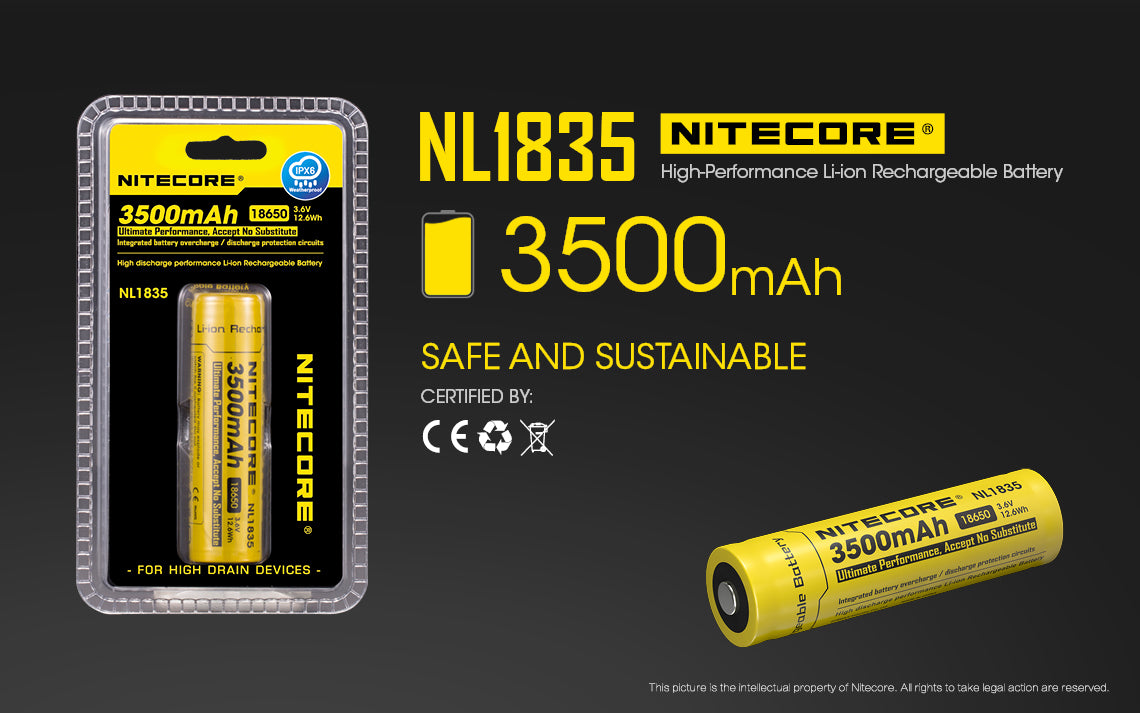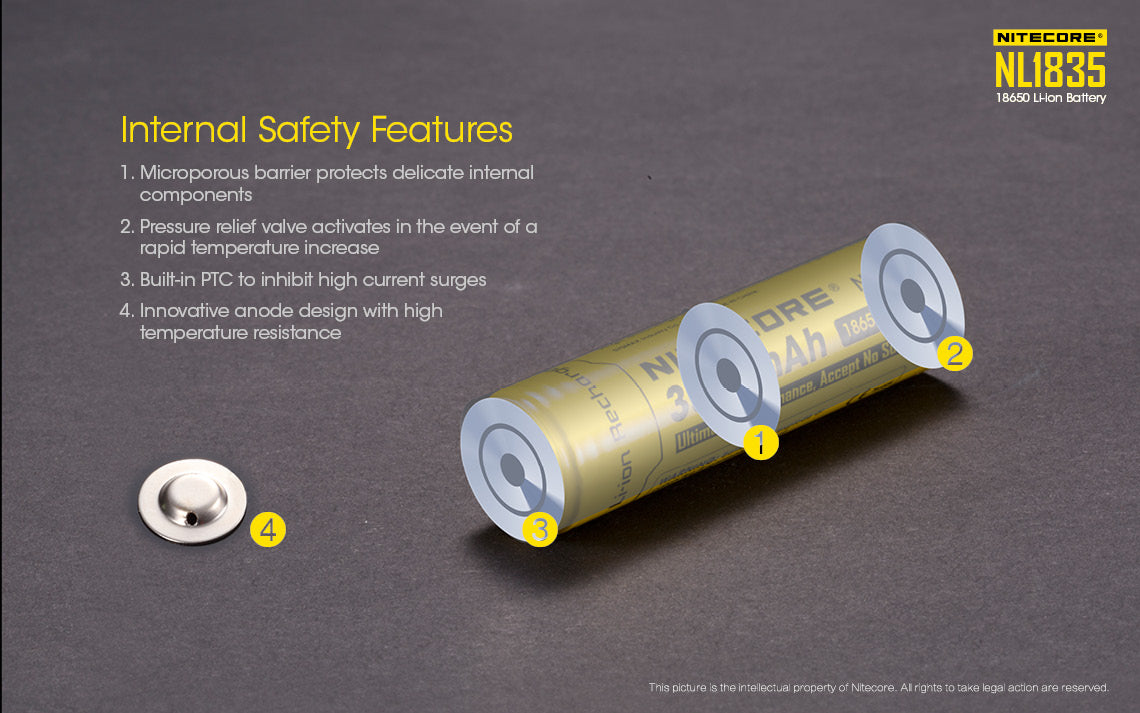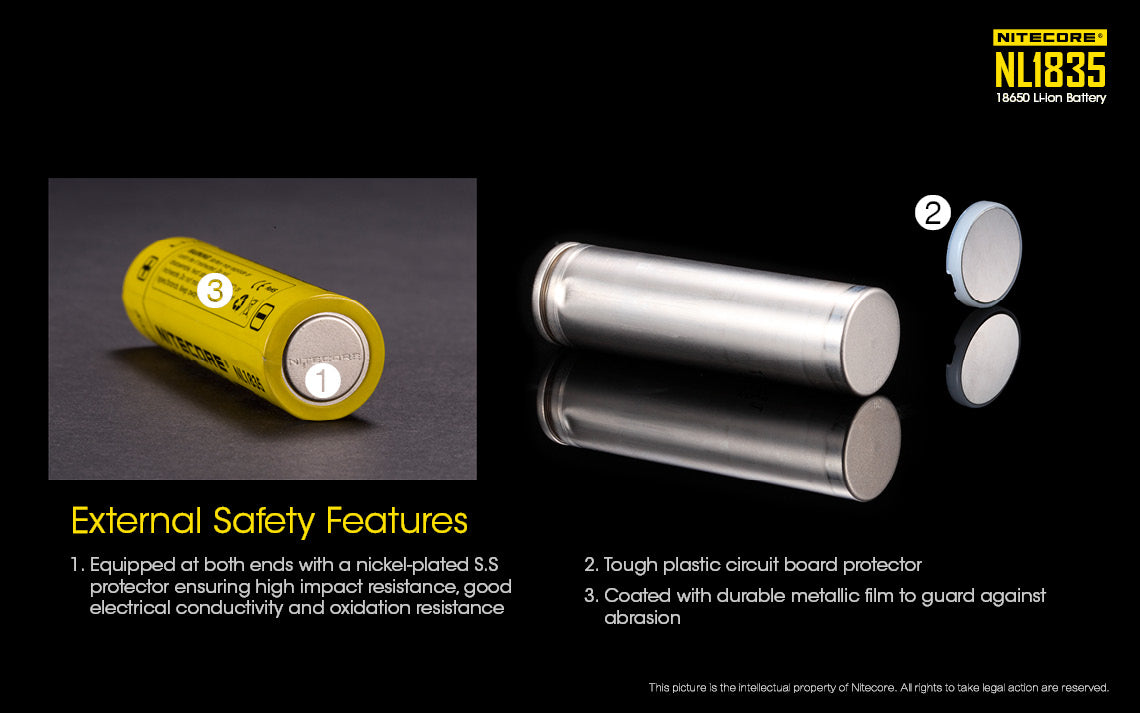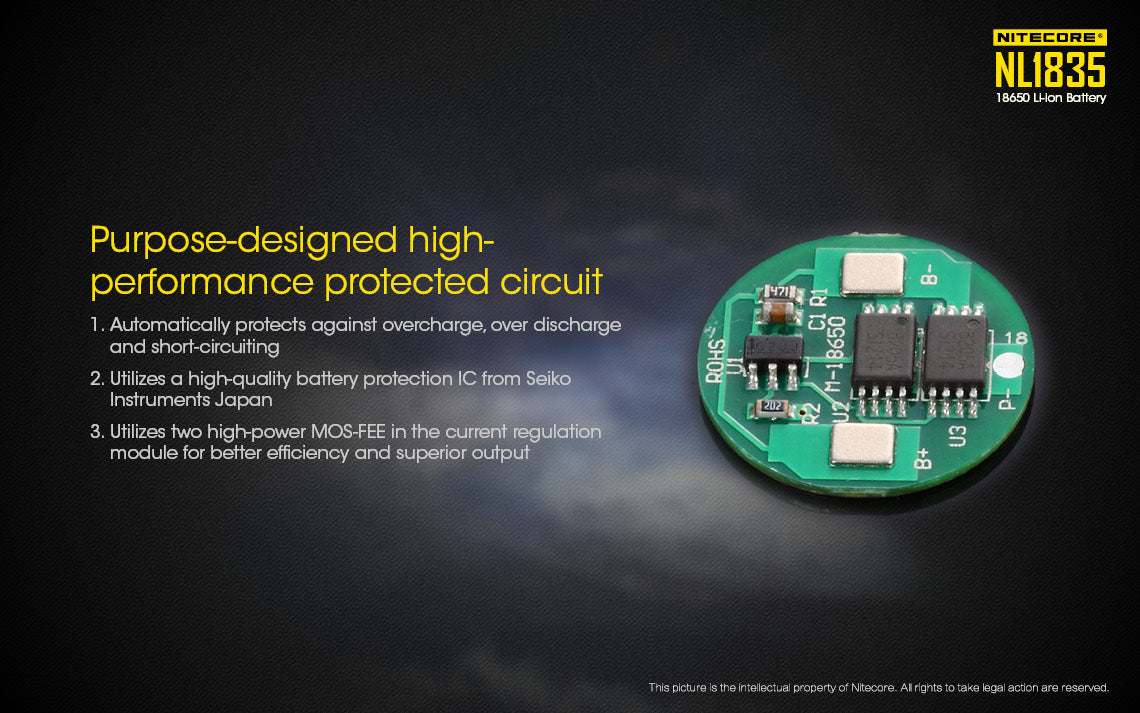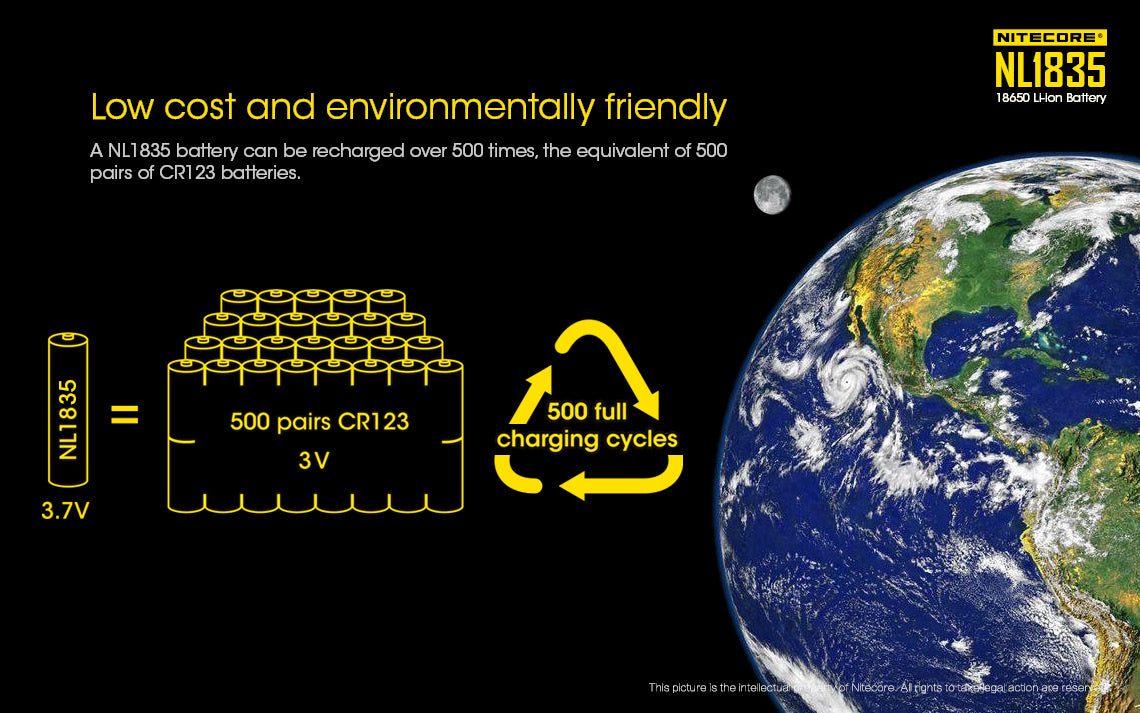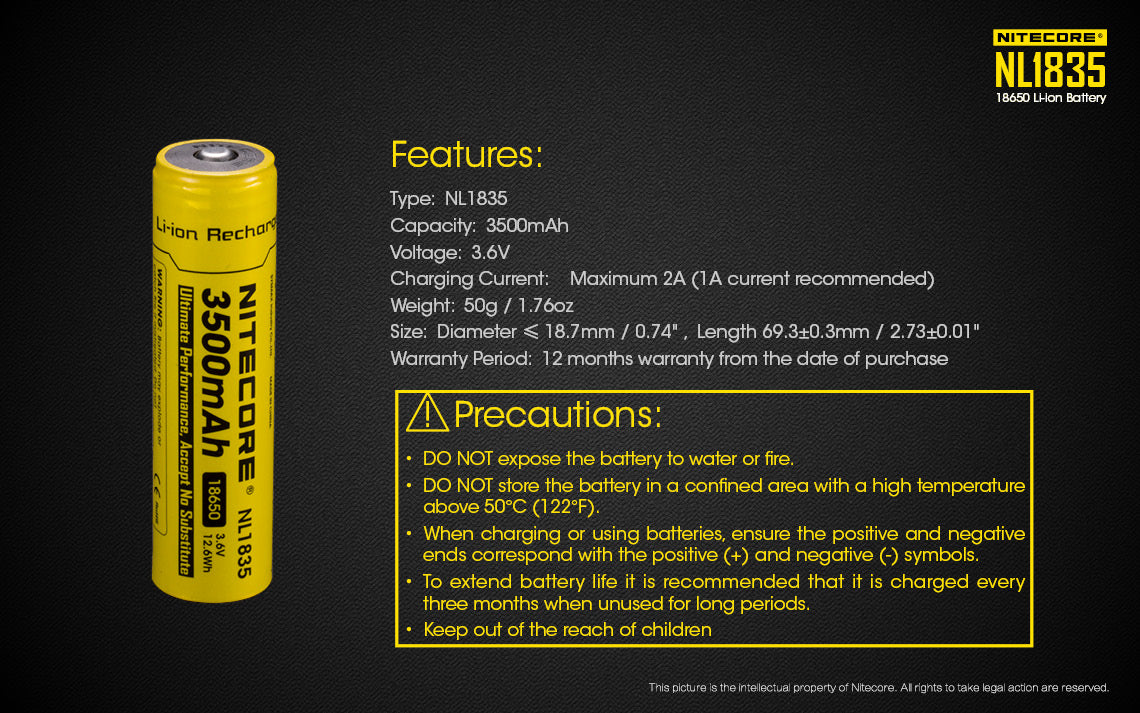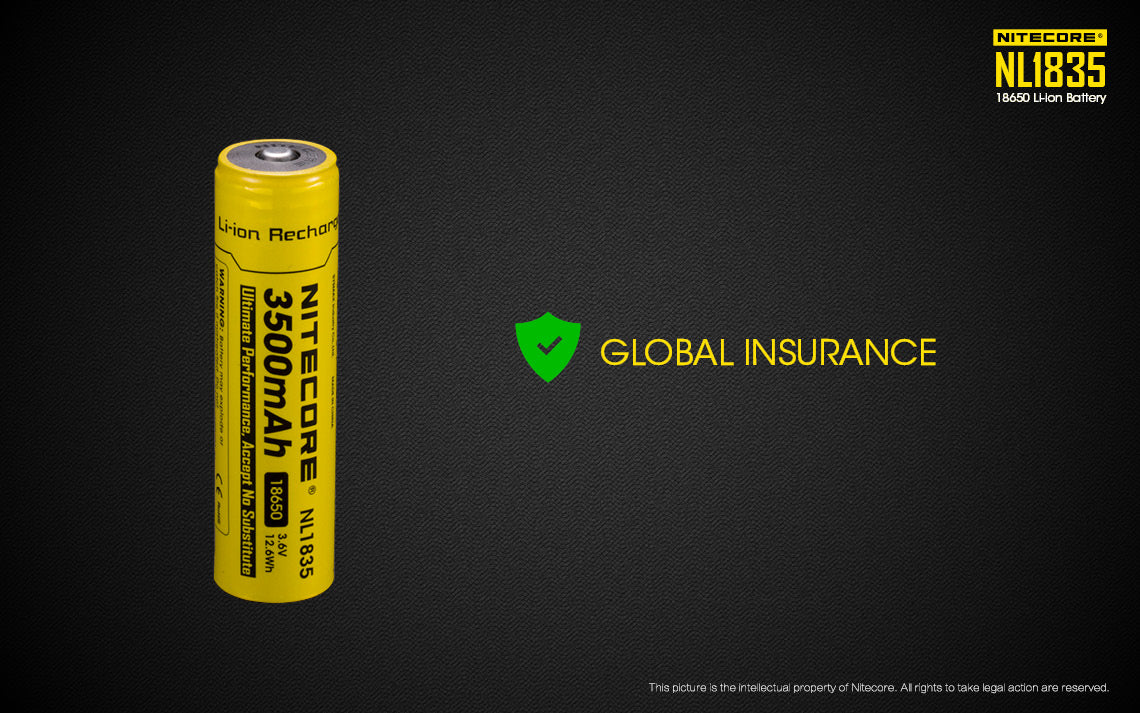 Nitecore Battery 18650 NL1835
Features:
Capacity: 3500mAh
Voltage: 3.6V
Charging Current: Maximum 2A (1A recommended)
Weight: 50g
Dimension: Length 69.3mm, Diameter 18.7mm


Warranty :
1-year warranty from the date of purchase. Over-discharging or battery leakage is not covered nor is fast draining of the battery while using. Please keep the voltage of all Li-Ion batteries above 3.8V for healthy storage. Recharge as soon as possible when you have run them down. Storing a depleted ( less than 3.2V open voltage ) battery may damage/ shorten life/cycle permanently.