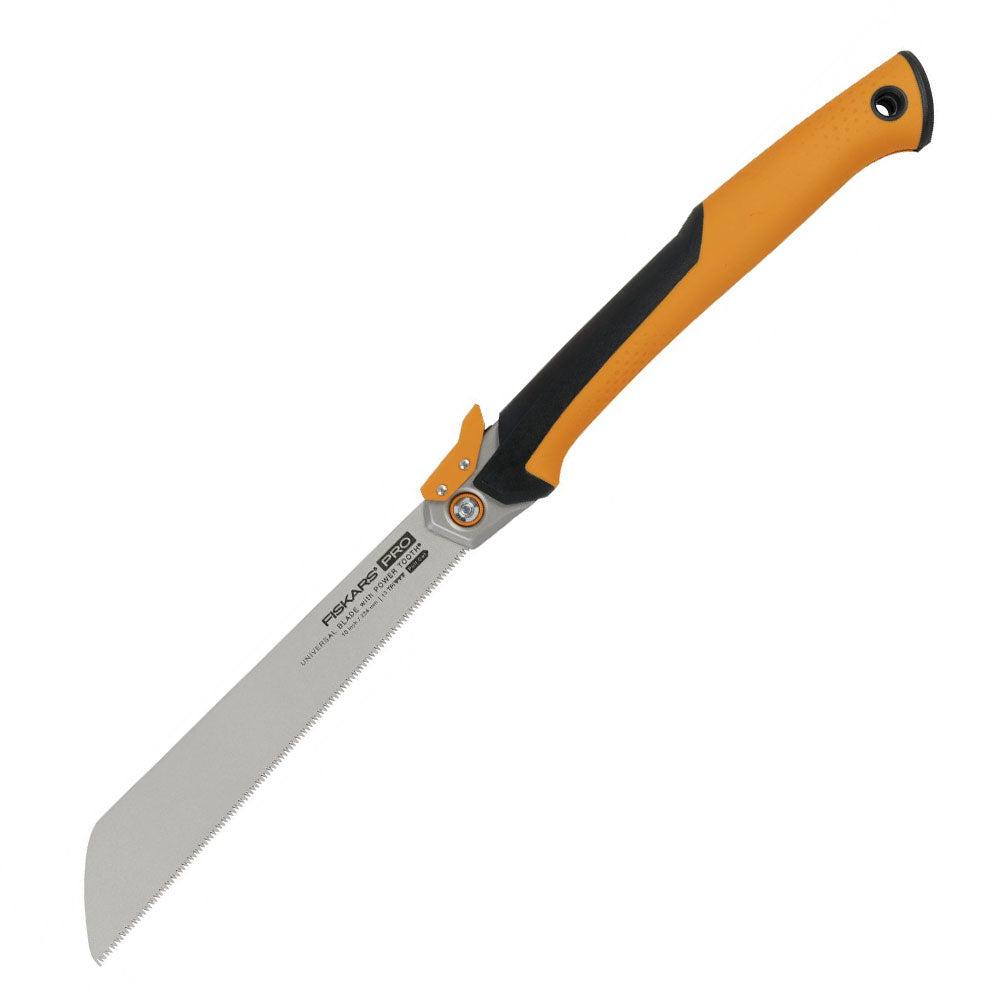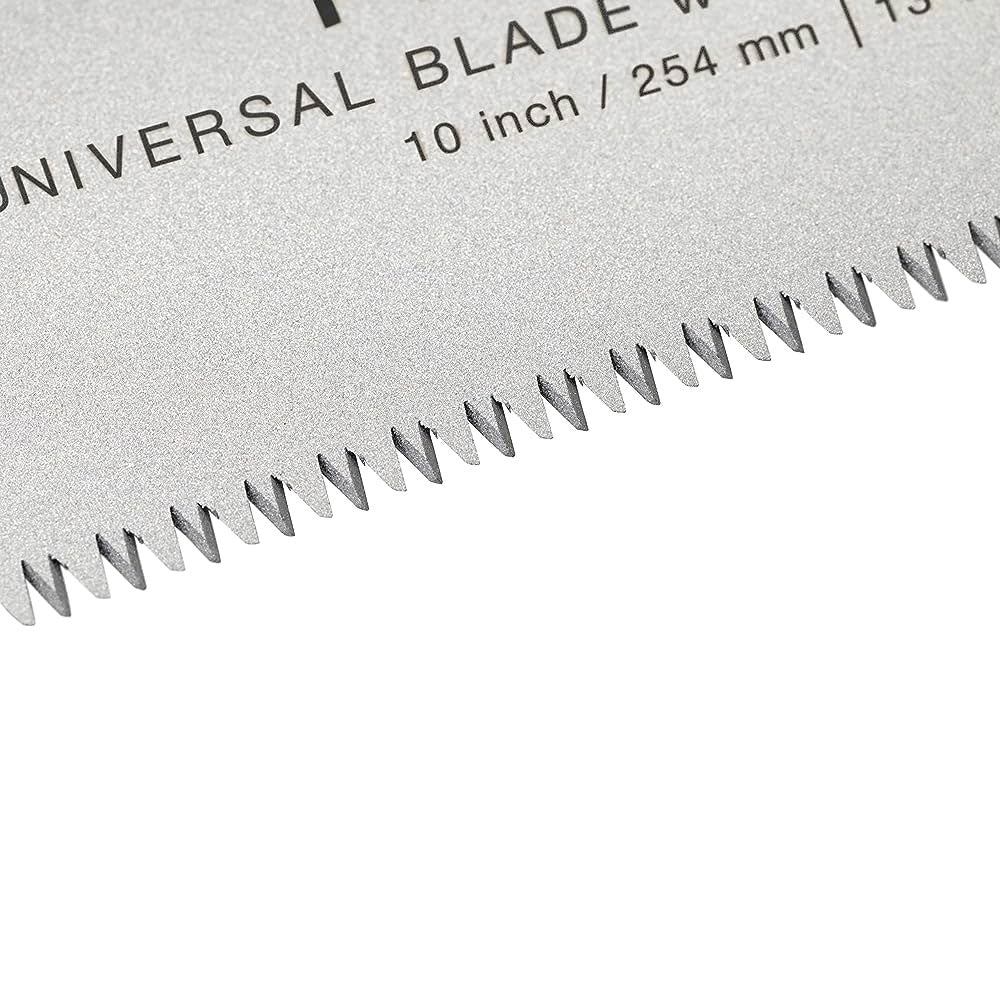 Fiskars PowerTooth Folding Pull Saw (25cm/13 TPI)
The Fiskars Pro PowerTooth™ folding chainsaw folds in half to its overall size, so its extremely sharp, finely finished teeth are protected. A safe locking mechanism prevents the blade from accidentally opening, and the attachment of the blade and the handle ensures safety on the job site.

The optimized blade guarantees excellent precision and performance on softwoods, but also for general sawing of planks, PVC, and other materials. The thin blade is flexible, so you can saw easily and quickly, also flush with the surface. The ergonomically shaped handle enables several different grips - when you hold the end you can reach further, while when you hold the blade close you can cut more precisely.
The hook-like end of the handle ensures a secure grip during the pulling sawing movement.

The handle's SoftGrip coating has an innovative pattern that transfers moisture, prevents blisters, and ensures a firm grip. The saw is designed to last - it has a strong metal frame, induction-hardened teeth, and a replaceable blade.


Features:
The Fiskars Pro PowerTooth™ folding chainsaw folds and locks, so the blade is protected and safe to use

A safe locking mechanism prevents the blade from accidentally opening

The optimized 13 TPI blade guarantees excellent precision and performance on softwoods, but also for general sawing of planks, PVC, and other materials

The thin blade is flexible, so you can saw with it easily and quickly, also flush with the surface

The induction-hardened teeth of the blade guarantee long-lasting sharpness

The ergonomically designed handle enables several different grips - when holding the head you can reach further, while when you hold the blade close you can cut more precisely

The hook-like end of the handle ensures a secure grip during the pulling sawing movement

The handle's SoftGrip® coating has an innovative pattern that transfers moisture, prevents blisters, and ensures a firm grip

The handle has a hole for hanging cords for easy transport and storage

Spare blades available (item #1062943)

Blade Length: 9.8" (25 cm)