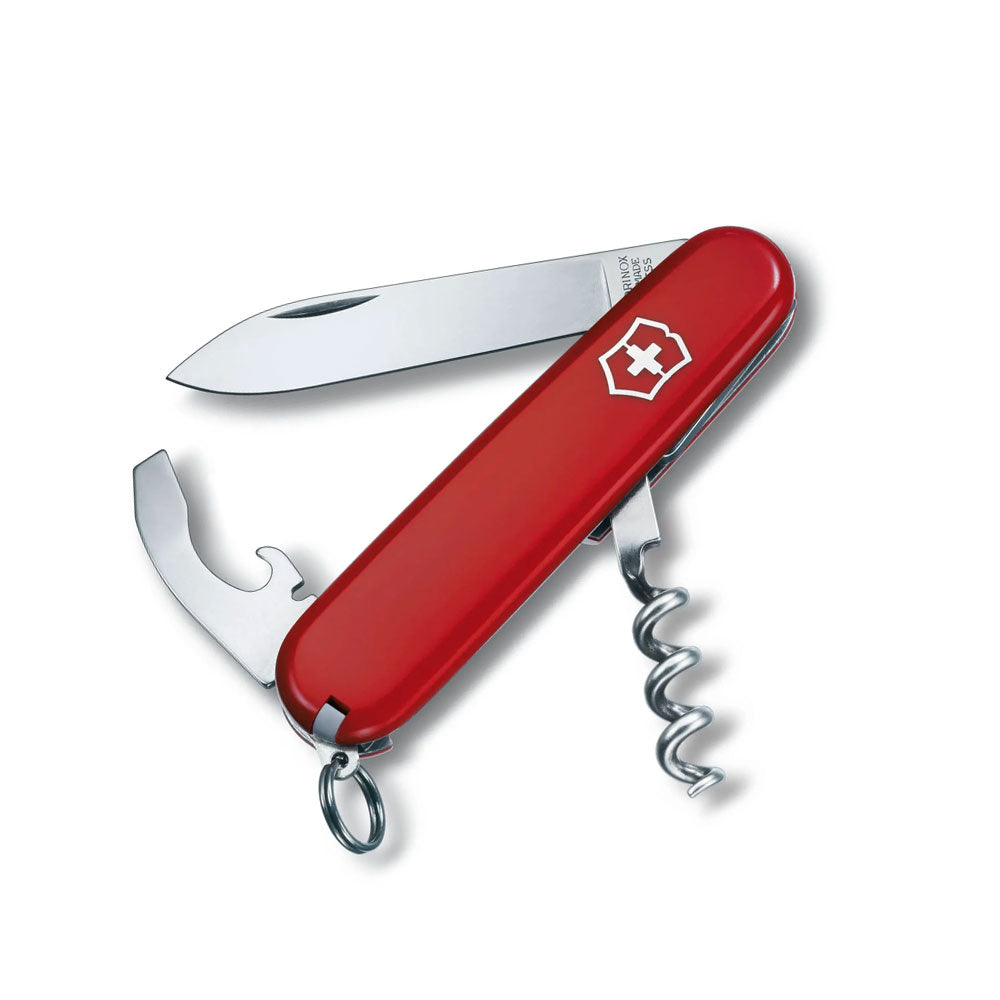 Victorinox Waiter Multitool Pocket Knife 0.3303 (Red)
In a toast to readiness, Victorinox took the classic Officer's knife and gave it a little wine lover's twist – literally. With its corkscrew always ready to go, the Waiter pocket knife will never leave you high and dry. Red, white, sparkling – wine always tastes better when you're well prepared.
Swiss made pocket knife with 9 functions.


Features:
Blade, large
Corkscrew
Toothpick
Bottle opener
Can opener
Screwdriver 5 mm
Wire stripper
Tweezers
Key ring

Specifications:
Height: 12 mm
Length: 84 mm
Weight: 35 g
Scale Material: ABS / Cellidor 


Package Includes:
Victorinox Waiter Red Multitool 0.3303 X1

See in the official website: https://www.victorinox.com/global/en/Products/Swiss-Army-Knives/Medium-Pocket-Knives/Waiter/p/0.3303